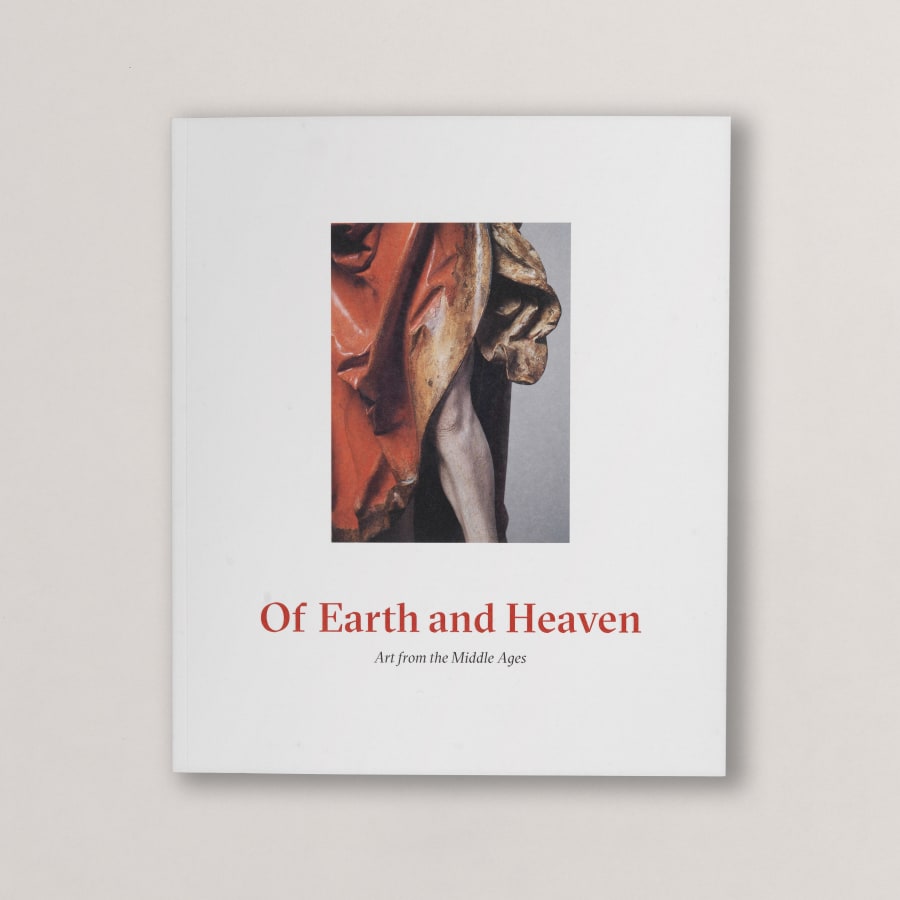 An exhibition showcasing masterpieces of medieval art across a wide range of media, Of Earth and Heaven: Art from the Middle Ages took place at Luhring Augustine Gallery in New York, from 27 January to 10 March 2018. The accompanying publication, beautifully designed by Richard Ardagh Studio, draws on influences as diverse as pre-war monographs on German Renaissance sculpture, Modern British art reference books, Blackletter typefaces, letterpress printing, and the tradition of tipped-in image plates. It was shortlisted for the PrintWeek Awards 2018.
The centrepieces of the exhibition were three monumental sections of carved stonework from the south transept window of Canterbury Cathedral, one of the most important pilgrimage sites in Europe. The window was designed by Thomas Mapilton (d. 1438), a master mason who worked on Westminster Abbey and the Tower of London prior to his appointment at Canterbury. Made from limestone specially quarried at Caen in Normandy in 1428, Mapilton's window was one of the most ambitious projects of English Gothic architecture in the whole of the medieval period, filling almost the entire height and width of the cathedral's vast south transept.
The exhibition also featured a carefully selected group of paintings, sculptures, and goldsmith's work that underscore Europe's artistic flowering between the twelfth and early sixteenth centuries. Highlights included an extraordinary stained-glass window depicting the Creation of the World and the Expulsion of Adam and Eve from the Garden of Eden, painted in 1533 by the celebrated Renaissance glass-painter Valentin Bousch and now one of the centrepieces of the Hill Art Foundation. Among the smallest-scale objects presented were a precious 13th-century Limoges reliquary chasse, a silver arm reliquary made in Auxerre in the 1530s, and a pristinely preserved gilt-bronze corpus of Christ, cast by a master goldsmith in Cologne, in around 1180.
Of Earth and Heaven: Art from the Middle Ages
is available to buy 
here
.
ISBN 978-0-9553393-9
128 pages, 270 x 230 mm